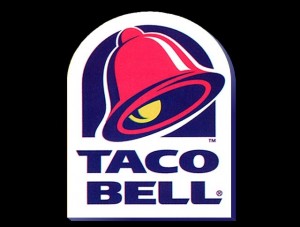 Do we all love Taco Bell? Well some of us do and some don't. They have a variety things on their menu to choose from and it sure does make our mouths water. But for all those people who really really love Taco Bell please reconsider loving this place so much.
We always hear the stories about our favorite fast food place and what goes on under their roof. And yes do not believe everything you read, take it with a grain of salt and do your research. There have been stories out there about taco bell and I will touch on one of them now.
When you order from any Taco Bell whether it is from the drive-thru, or inside the restaurant there is no guarantee that you can see how or who is handling your food. I'm sure that thought has popped up in your mind once or twice after you have consumed for food. You could never be too sure about what is lingering in the back kitchen as you wait for your order. Think about we 80 percent of the time we never see our food being prepared.

For customers at a Taco Bell in Sandusky, Ohio this thought should have entered their minds when they were eating from there. There was an incident that was actually caught on camera for everyone to see. Some people probably heard about the story, but for those who didn't I will continue. A Taco Bell employee was caught on camera putting is hands in his pants while preparing some food. The camera angle showed his hands inside the back of his pants.
The red handed footage the camera captured was posted on Taco Bell's Facebook wall for all to see. Once the picture was posted there was plenty of national attention to come along with it. The fast food chain had made a statement regarding the incident and fired the employee, they also wanted to make it clear this was a isolated situation. They immediately started retraining the whole staff and implementing stricter food preparation guidelines. The Health Department inspected of the restaurants and were clear to open back up.
After the inspection the Health Department approved all if its operations for this particular Taco Bell restaurant. With everything being deemed safe by the Health Department, folks were asking questions like would you still eat from this Taco Bell? Yes, the restaurant is open for business and it is thriving of course, but would it make you think twice about eating at another taco bell?
We all take our own risks while eating out like I have stated before. There is no perfect blueprint procedures are completely in the hands of the owners and hopefully they will be more than compliant. I have eaten at many Taco Bell's and I will probably continue to do so! But for some folks the Taco Bell brand is damaged and eating at any of their locations may be a second thought.